The award shall be presented to the person who has been in Communication Centers administration for five years or fewer as of May 1st of the nominating year. Considerations include evidence of innovation, scholarship/intellectual work, mentoring, and effectiveness, as well as participation in NCA's Communication Centers section and the NACC conferences. The person must be a member in good standing of the Communication Centers section of NCA. Self-nominations are encouraged.
The Nomination Should Include:
A cover letter stating why the person should be recognized as an outstanding newcomer to Communication Centers
The nominee's current vita (provided by either the nominee or the nominee's administration or colleagues)
Evidence of the above considerations
A minimum of two and maximum of three letters of recommendation, including: one from a colleague in Communication Centers outside of the nominee's institution, and one from a faculty member within the nominee's institution.
Nominations must be submitted by September 1st of the award-granting year. The recipient will be chosen by a committee consisting of past officers of the Communication Centers section selected by the current chair. The award will be presented at the NCA convention, and reported at the NACC conference.
About Beth Von Till: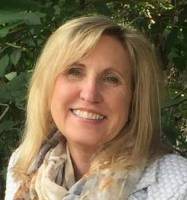 Beth is emeritus faculty at San Jose State University. She joined the Communication Studies Department as a lecturer in 1987, specializing in working with non-native speakers and communication strategies at the nexus of organizational and intercultural communication. She served as an undergraduate advisor in Communication Studies for many years, and notably developed COMM 165P: Communication in Philanthropy course. Beth was director of SJSU's nationally-recognized COMM Studies Lab, and represented SJSU as the Chair of the National Communication Association's Communication Centers Section. Beth was instrumental is starting the National Association of Communication Centers. Beth served on the Academic Senate for twelve years, including two terms as Senate Chair. She served on two WASC steering committee and as special support to three Provosts and one President. She served on the University Library Board, the Tower Foundation Board and the Athletics Board. Beth was named a Salzburg Fellow in 2007, 2010, and 2011.
In recognition of her accomplishments, Beth received the College of Social Sciences' Meritorious Service Award in 2013, The Phi Kappa Phi distinguished alumni Award in 2014 and was named the University's Outstanding Lecturer in 2007.
Coordinator:
If you have questions regarding the nomination process, contact Carl Brown
Previous Recipients:
2019 Jenny Southard, UNC-Greensboro
2017 Carl Brown
2015 Erin Ellis, UNC-Greensboro
2014 Danielle Leek, Grand Valley State University
2013 Jon Wiebel, Allegheny College
2011 Luke LeFebvre, College of Southern Nevada
2010 Russell Carpenter, Eastern Kentucky University
2009 Jennifer Butler Ellis, Northern Illinois University (at time of award)
2008 Kim Cuny, University of North Carolina at Greensboro